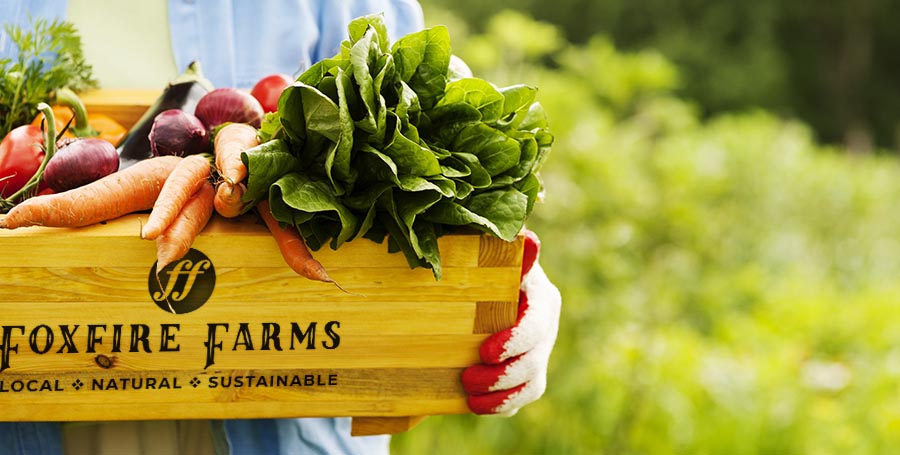 Using a CSA (Community Supported Agriculture) is often a fantastic way to get a savings on your fresh produce, as well as actively show your support for a local farm.
CSAs came about (and were so aptly named) because small farmers run into a problem each year at the beginning of the season: they have to spend the majority of the year's expenses – such as purchasing seeds, soil amendments, and planting supplies – before they have sold a single carrot.
This can be a particularly anxious time of year because there's always a risk that drought or smoke from wildfires will reduce yields or wipe out crops entirely, resulting in massive loss of income for the farm, but those large, early expenses need to be paid nonetheless.
Thus, a decade or two after World War II, loyal customers who were passionate about sustainable food systems and supporting local food production began to get together to help farmers shoulder the farm expenses and share in the risk of a poor harvest year. In exchange, they were guaranteed a share of the farm's harvest each week for the entire season.
Over the decades, CSA's have also become a popular way for customers to get a deal on their farm-fresh produce. By paying a certain amount early in the season, the amount they receive in their weekly boxes typically equals MORE than what their weekly share would work out to be, so it's a win-win solution for all involved.
However, there are definite drawbacks in the traditional CSA model:
…what happens when you want to go on vacation or will be gone for a few weeks while you travel in the summer? Typically, you don't get credit for any boxes you miss, although some programs will extend their season by a week or two or accommodate those who have missed a box.
…what if you need to order extra, like, LOTS extra? Sometimes you can request an extra salad mix or maybe an extra carton of eggs, but mostly, you're stuck with your allotment.
…what if you don't like the particular vegetables you get? Often there's not much wiggle-room with what is lovingly packed in your box each week – whatever the farm has available that week in the largest quantities is what you get. That means in August you may end up with more zucchini than you know what to do with or rutabagas that you have no idea what to do with.
…what happens when you want farm-fresh foods in winter? Typically, a CSA subscription ends on a specific date at the end of the season and there's no way to get food from the farm after that date without paying extra. (If there's anything available to purchase.)
…what happens when the CSA sells out at the beginning of the season? Most CSA's have a limited number of shares that can be purchased, and after that, depending on how the farm divides its harvest between the CSA boxes and the farmers market, you may need to look elsewhere for fresh, local foods.
A different, BIGGER idea…
While we are HUGE fans of CSA programs, here at Foxfire Farms we wanted to change it up a bit. It's extremely important to us that you are able to customize your orders from week to week according to your needs.
And as we dreamed and brainstormed about ways to customize our CSA, we realized that what was of utmost importance to us is that we wanted provide a way for you to get all the BENEFITS of a CSA while skipping the headaches.
And in this model, you can still show your passionate and heartfelt support for local food and for our farm. <3
So, what's so different about our CSA?
We call our unique CSA our "FoxfirePLUS+ Plan."
Basically, it's a "pre-pay and save plan"!
It's very simple: anytime you pre-pay at least $100, we'll add 15% to your account. (If you do it early the season (between January and March), we add 20%!) This entire sum is then available as "credit" in your account and instead of receiving a weekly box, you simply do your weekly shopping with us and "pay" using the credit balance in your account.
This way, if you need to miss a week – no problem!
If you need to do a huge order all at once because you've got company coming or you're headed out on the road – no problem!
If you need to order extra tomatoes and herbs, but no zucchini – no problem!
If you want to use your credit (or purchase more credits) through the winter – no problem (depending on availability, of course)!
And most importantly, there's no expiry date. If you need to carry some of your credit over to next year – no problem!
To see more about the FoxfirePLUS+ Plan or to sign-up, visit our FoxfirePLUS+ page.